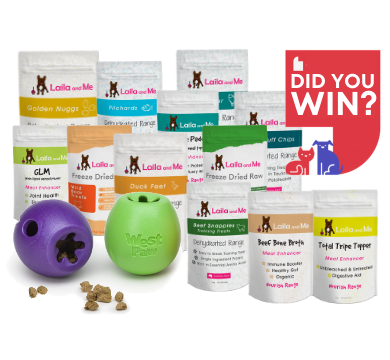 And the Winner of the September Lucky Pet Prize is...
Cathy from Majorca in Victoria

Cathy has been has been sent a personalised email with this subject:
"And the Winner is..."
Check your email for a coupon for 15% Off Laila & Me Treats and Supplements and 15% Off West Paw toys.
And now... let's talk about October's competition. What could you win next?
We have a HUGE Slow Feeder Pack to brighten everyone's day!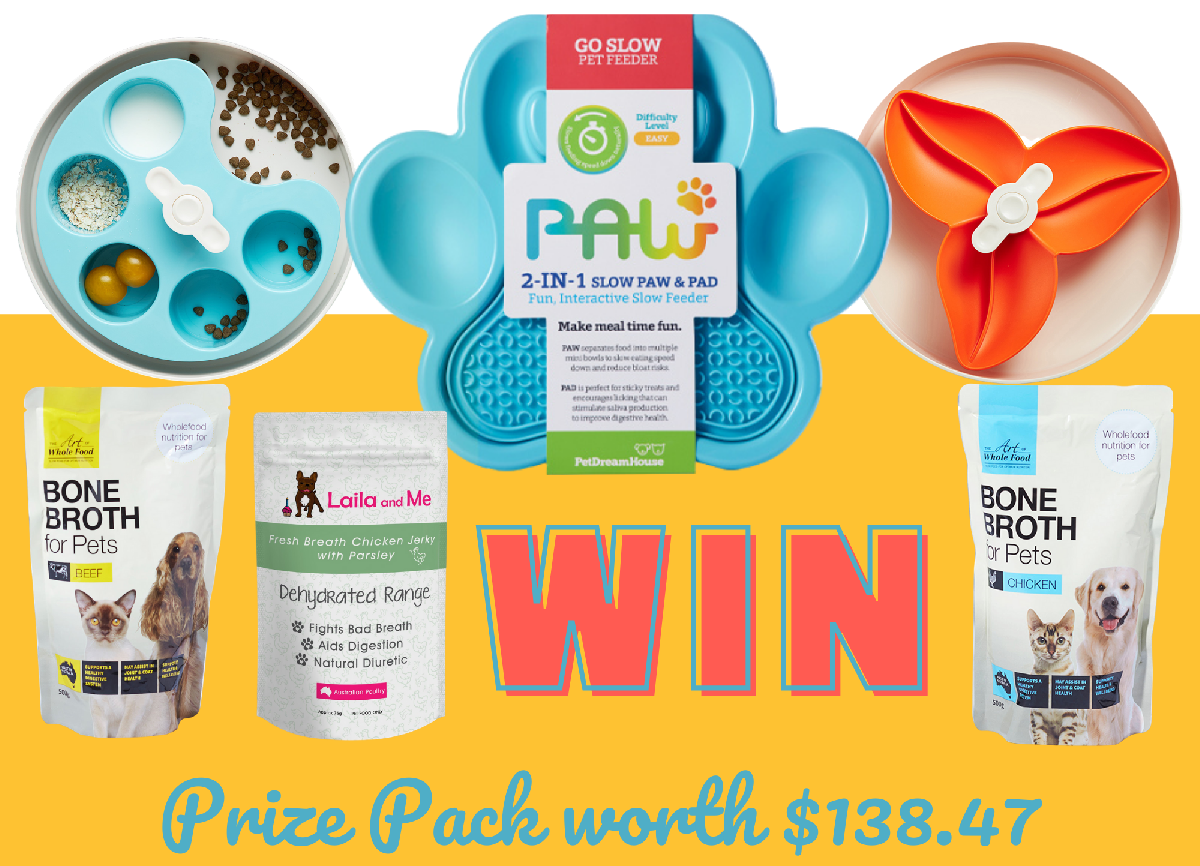 The pack includes 2 SPIN Feeders, a PAW 2-in-1 Paw Bowl and Lick Pad Combo, 1 Chicken Bone Broth and 1 Beef Bone Broth by The Art of Whole Food and a delicious bag of Chicken & Parsley Jerky by Laila & Me.
TOTAL VALUE $138.47
Enter to win HERE: win.luckypet.com.au
Good luck!
PS. Entries close at 11pm on October 31st (AEDT)

PPS. Thank you all for entering the competition. We can't give everyone a prize, so if you entered, we've emailed you a special discount.