Freeze Dry Australia
Australian made and owned, Freeze Dry Australia is an all-natural pet supplement and treats line that provides freeze-dried options for pet parents and their beloved canines and felines. If you're looking to boost your dog's nutrition, check out Freeze Dry Australia's freeze-dried pet products for maximum health benefits!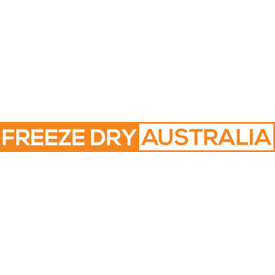 Freeze Dry Australia presents a one-of-a-kind line of pet treats and supplements specially formulated by chefs with over 30 years of experience. These pet food products feature freeze-dried raw food ingredients to retain the natural nutrients and taste. For holistic pet supplements, you can find a variety of Freeze Dry Australia ones made for specific purposes, such as joint health, antioxidant boost, bad breath, and calming, to improve pet health. From emu oil cookies to freeze-dried whole fish or organs like chicken hearts, these wholesome treats and freeze-dried dog and cat food are excellent to add to your pet's diet.