Pet Widget - Smart ID Tag for Lost Pets + BONUS Canvas Tote Bag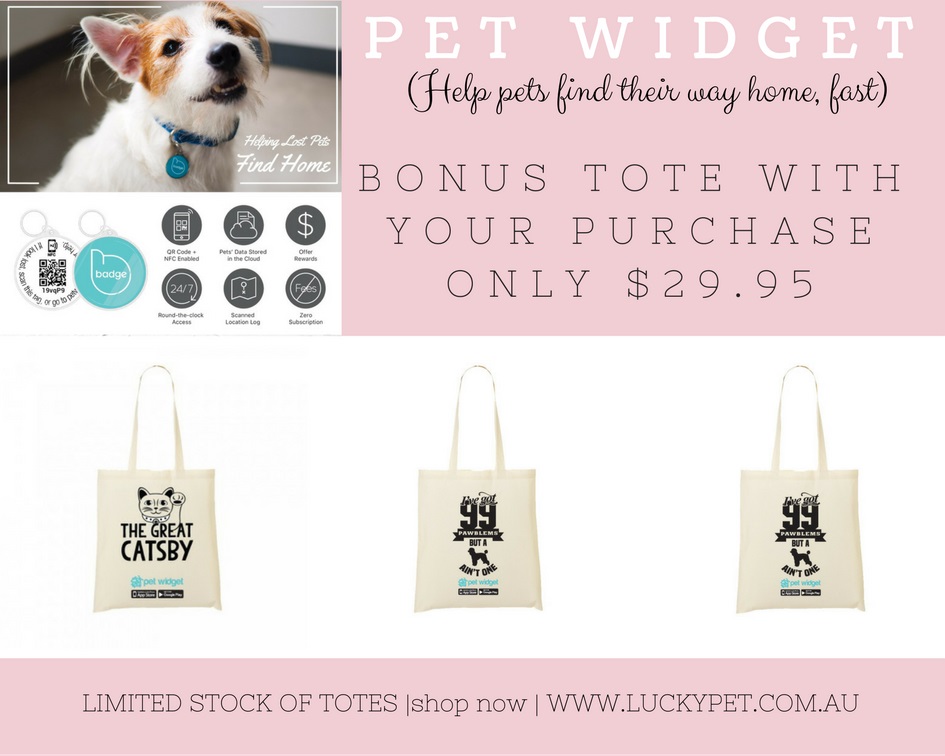 Say hi to the Pet Widget Badge, an intelligent pet ID tag that helps lost pets their find home fast!
Did you know that 1/3 of pets will be lost in their lifetime, and 90% of lost pets never return home without ID?
The Pet Widget Badge is a QR code & NFC enabled pet ID tag that is linked to pet profiles created in the Pet Widget app. While the badge is not intended to replace a microchip, its features are designed and developed to help lost pets reunite with their families when a microchip scanner is not readily available.
Your pet's data is stored securely in the cloud and can be accessed 24/7. There are no subscription fees, and owners are in full control of the information on their pet's online profile with the free Pet Widget app. For example, you don't have to include your address but you can include medical and other important information.
How Does It Work?
If a pet with a badge is lost, the finder can use their smartphone to scan the unique QR code, or tap the NFC tag to access the relevant information to help the pet find home. There is even a scanned location log to help owners narrow down the search for their lost pet! That means you can see if your pet has been scanned!
Each badge is unique, and once a link with a pet profile is established, the owner can configure the pet's online identification details using the Pet Widget app.
Features:
24/7 access
Owners have full control of the information they post to the app
QR Code + NFC Enabled
Pet Data Stored in The Cloud
Owners of lost dogs can view a scanned location log via the app
Dog finders do not need to download the app, just scan the code
Owners can include medical data on their pet's profile
Small and lightweight - approx 2cm diameter
Available in 6 colours:
Starstruck
Plaid
Pink
Marble
Cyan
Coral
BONUS Calico Tote with purchase for a limited time while stock lasts.
Use the following link for more information: User Guide
| | |
| --- | --- |
| Brand | Pet Widget |
| Shipping Weight | 0.1000kg |