Puppy School


Whether you have a new puppy, a junior or an older dog in need of some extra lessons, Lucky Pet and Point Cook Dog Training & Daycare have a class to suit you.
We hold classes at convenient times, and welcome adults along with their kids so the entire family can learn along with your dog.
Launching in October, we're starting with puppy classes and will build from there.
Course Information
Puppy classes are run on Thursday night and Saturdays (TBA) at Lucky Pet in West Footscray. Current classes run at 7pm and 8pm. Groups may be staggered which means when the 7pm group graduates the 8pm group will move to the earlier time slot.
There are 7 puppies maximum in a course. Puppies must be between 7-18 weeks of age and have started their vaccination course. They do NOT need to be fully vaccinated before starting.
The Puppy Class Course runs for 6 weeks with the first being a theory puppy free lesson (approx. 90 minutes) followed by 5 weekly lessons (60 minutes). There is puppy play at the end of every lesson.
Lucky Pet classes are run indoors in on new, large, purpose-built space
Price for entire course is $200 (incl. gst)
You will get access to notes, downloads and homework through the website once the booking has been approved
Course Program
THEORY night covers basic parenting information – learning/teaching theory, toilet training, mouthing and biting, toys and preventing boredom, reducing and preventing jumping, exposure and socialising between classes, preventing separation anxiety, expectations, setting rules and boundaries and a whole lot more
In class your puppies will learn three basic position changes – SIT, DROP and STAND
Puppies will learn STAY, go to MAT and SETTLE
Puppies will learn LEAVE IT and GIVE and to soften their bite
Puppies will learn LOOK and to focus on owners with mild distractions
Owners will learn COME and how to get their puppies to come back to them
Owners will learn how to get puppies to follow them and introduce LOOSE LEASH WALKING
Owners will learn how to touch their puppies, HANDLING them, perform a basic veterinary examination, how to restrain them, prepare them for grooming and to settle them through touching and massage.
Puppies will be exposed to a variety of objects, sounds, novel items, floor surfaces, shopping trolleys, moving objects like prams, climbing ramps, tunnels, wobble boards and more and owners will learn how to help their puppies feel safe and confident around it all.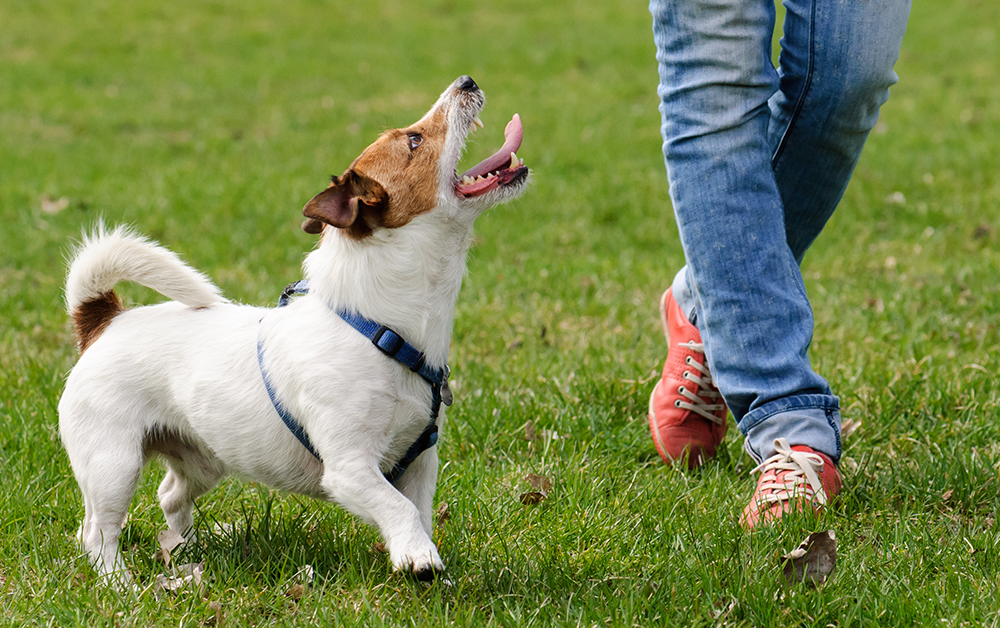 Owners will learn to recognise normal play between puppies and guided along the way. And owners will start to get to know their new puppies, bond with them, build a relationship with them and teach them practical and useful skills right from the get go!
We are not taking bookings or payment for school at Lucky Pet, so for more information on class dates and availability, please go to the information page here
You can go ahead and book direct with Point Cooking Training here
Meet your trainers: Lisa (and sometimes Anthony)