Australian Pet Treats
Get all-natural 1-ingredient dog chew treats from the Australian Pet Treat Co.! Dehydrated dog chews made from tendons, bones, and lean meat are delicious, long-lasting chews for dogs to enjoy. From kangaroo tendons to beef bully sticks, the Australian Pet Treat Co. offers a wide range of delightful and healthy dog treats that are chewy and protein-rich.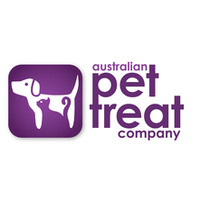 The Australian Pet Treat Co. has a variety of chewy low-fat dog treats made from dehydrated parts from an animal, such as chicken neck bones or pig ears. Australian-sourced and natural, these dog chews are easy and safe to eat and provide extra nutrition to your dog's diet. For instance, dehydrated bones like kangaroo ribs are a natural source of glucosamine and chondroitin for dogs to support their joint health. These chews also double as dental chews for canines since these treats can help remove plaque from your dog's teeth, which help eliminate bad breath as well. Make the Australian Pet Treat Co.'s high-protein chewy treats a part of your pet's daily treats!