About Us
Lucky Pet is an independent stockist of holistic food and treats, and the best toys and interactive games your pets will ever want. As Cat & Dog Specialists, we hunt the globe for the most natural, fun, enticing and cool supplies for your family. If we stock it, you'll know that it's something we would give our pets.
As the founders of Lucky Pet Supplies, and the proud parents of five young-ish cats (please don't judge), two senior dogs and one young gun, we're passionate about our pack and we know that having pets has nothing to do with becoming the pack leader, it's about opening your home to all sorts of families. Here's ours (we recently lost little Yoyo - she's the black dog - at 16 1/2 but she'll always be part of our pack!)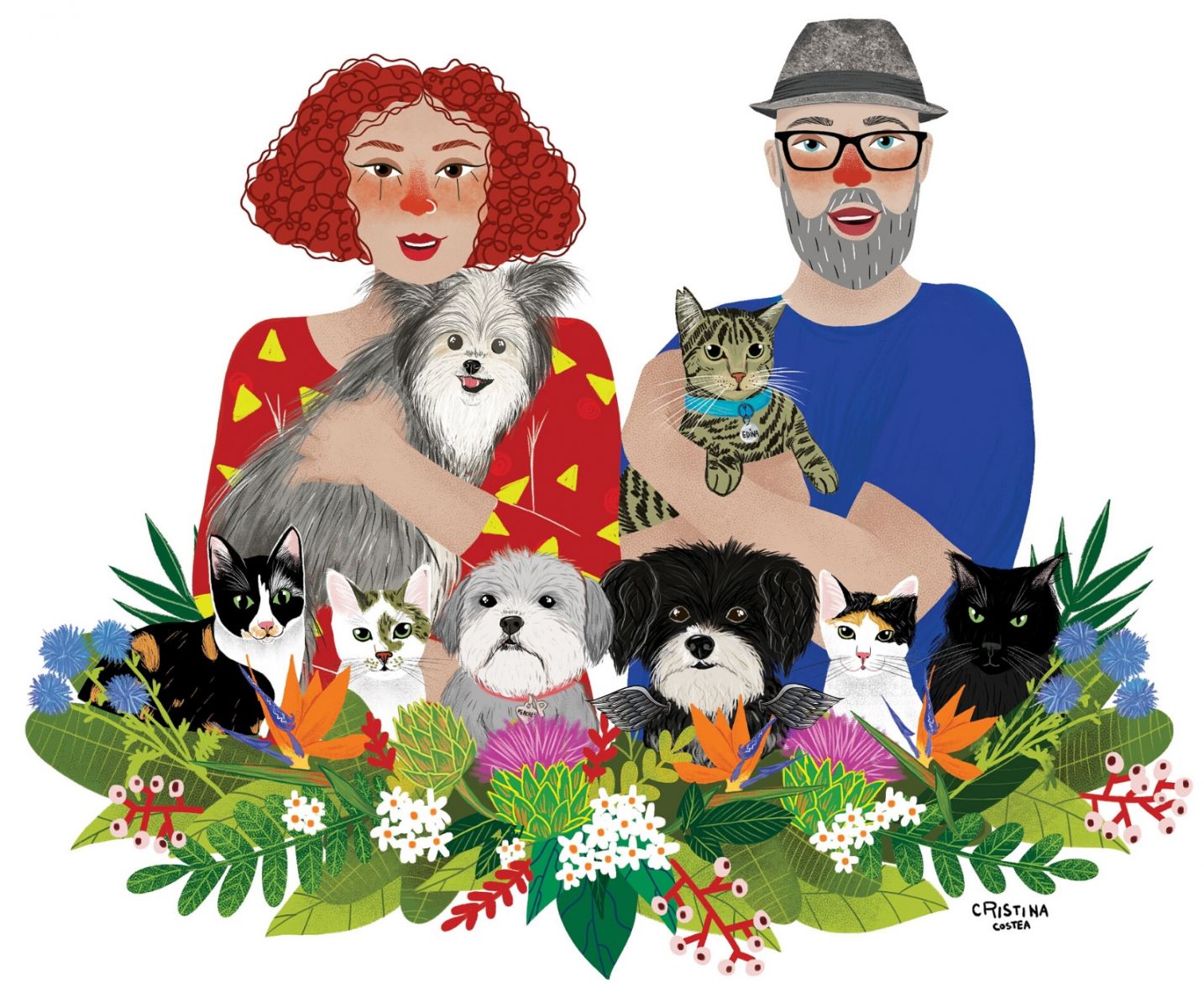 xoxo Jo & Jeff and, from top left - Honey, Edina; from bottom left - Gemma, Clover, Peaches, Yoyo (our angel), Maybe, Lilah
Our website is open for business 24/7 and we ship out orders Monday-Friday all over Australia (and the world).
You can also phone us Monday-Friday from 9am until 5pm
Phone: 1800 565333