Litter Robot Self-Cleaning Litter Box for Cats
Automate cleaning your cat's litter box with the high-tech Litter Robot! For the busy pet parents or multi-cat homes, this dream auto-cleaning litter box is a time-saving innovative machine that does all the poop scooping for you. Litter Robot III electric and Wi-Fi enabled versions are available. You can also buy replacement parts here at Lucky Pet Supplies.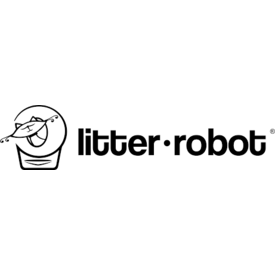 For the ultimate self-cleaning cat litter box, look no further than the Litter Robot! This smart cat litter box is 100% self-cleaning and removes pet waste and clumps without wasting clean litter. The clumps are deposited into a bottom waste basket drawer for effortless in-and-out disposal. If you want to manually clean out your cat's litter box, the Litter Robot has an 8-hour sleep mode that stops the automated cleaning for your convenience. You can also set up times during the day for automatic cleaning. The Litter Robot III Connect WiFi version allows you to keep an eye on the litter box from your smartphone via the Connect app; it's your own personal remote control! Litter Robot offers an 18-month manufacturer's warranty and a 90-day money back guarantee.