Scoopfree
No more stinky and unpleasant pooper scooper duties for you when you have the ScoopFree Automatic Self-Cleaning Litter Box! This electronic cat litter box removes waste for you so that you never have to pick up a scooper again. It's also designed to last long and the cat litter tray is replaceable every 20-30 days for one cat.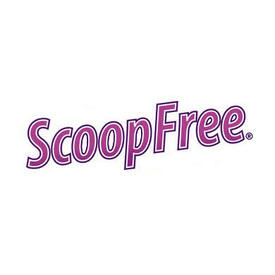 Let the ScoopFree self-cleaning cat litter box do all the dirty work for you! This high-tech litter box features a rake that pushes clumps of cat poop and urine into a sealed-off compartment to make waste disposal easy and keeps pet waste out of sight.
The ScoopFree litter box is sensor-activated and automatically cleans 20 minutes after your cat has finished their business. Lab-tested over 100,000 times without disruption, this smart cat litter box is easy and safe to use for one or more cats.
Once the bottom litter tray waste trap is full, simply remove the tray, cover it with the included lid, and toss it away! The tray is replaceable and ScoopFree tray refills are available here at Lucky Pet (sold separately). For just one cat, you can use one tray for up to 30 days.
This automatic sifting cat litter box comes with a crystal-based clumping cat litter absorbs odours 5x more efficiently compared to other pet litter types and is also 5-10x more economical choice compared to clay and clumping litter.
The ScoopFree Automatic Self-Cleaning Cat Litter Box is available with a cover hood as well to give your cat more privacy.