Solvit
Does your dog need assistance getting into the car or other hard-to-reach places? Solvit's pet products give you the solutions you need to make mobility and car travels with your dog easier! Find dog ramps, pet stairs, car seats, and more safety pet products with Solvit's products.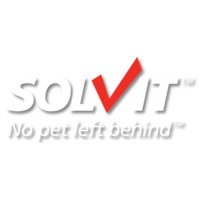 This category is empty! Please try another category or use our search function to find what you are looking for. If you require further assistance please contact us.
For elderly, handicapped or injured dogs, Solvit's helpful mobility aids and car travel pet products help make your dog's life more comfortable. If your dog needs help getting into cars, the Deluxe Ramp or the Side Door Car Ramp are handy tools to have so that your pet doesn't have to jump into the car and possibly injure themselves. Another option is the Solvit Lifting Aid - Full Body Dog Lifting Harness & Mobility Aid that gives your dog complete support when you lift them inside a car.
To keep your dog safe while travelling in the car, Solvit offers a variety of dog barriers like the Tubular Quick Connect Pet Safety Barrier for Cars and SUVs and the Cargo Area Net Barrier to ensure your dog doesn't move around or jump over seats while you're driving; these pet barriers keep both you and your pet safe while on the road. You can also add a dog booster car seat (e.g., Deluxe Jumbo Booster Safety Seat) for vehicle safety.
From pet stairs to protective car seat covers, Solvit carries more convenient travel and lifestyle pet care products for you to incorporate in your pet parenting.