Zippy Paws
Pump up the fun for your dog with ZippyPaws dog toys! From ZippyBurrows to Z-Stitch tough dog toys, ZippyPaws is a boutique pet store full of refreshingly unique and enchanting toys for your beloved canine. We also carry ZippyBurrow squeaky toy refills for your dog's Burrow!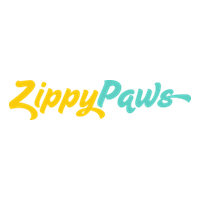 ZippyPaws is a designer dog toy brand that offers an assortment of one-of-a-kind interactive dog toys, including hide-and-seek puzzle games for dogs and stuffing-free tough dog toys. ZippyBurrows are one of ZippyPaws' signature toys, which indulge your dog's burrowing and digging nature as well as mentally challenge them for sharper intellect. There are endless varieties of ZippyBurrows, including limited-edition holiday styles. Each Burrow comes with three squeaky mini toys that you hide inside so that your pet can extract each one! Lucky Pet carries refills for Burrows if you want to keep the burrowing fun going for your furry friend.
All of ZippyPaws' toys for dogs are designed to keep your dog entertained in different ways that dogs naturally react to. For instance, the Bottle Crusherz Whale is a plush dog toy that comes with an empty plastic water bottle inside. If your dog has ever ran off with one of your water bottles before, it's because they love chewing on these crunchy delights! But the Bottler Crusherz is much safer for your pet to play with.
ZippyPaws has a vast assortment of squeaky plush dog toys, including the Colossal Buddie Squeakerz and the Jigglerz, that your pet will have a blast with. For a special dog "treat," make the NomNomz squeaky plush food-shaped toys an addition to your dog's collection! To bond with your animal companion and add more activity into their day, the RopeHangerz wild animals are great tug toys for your pet.
Dog toys aren't the only items that ZippyPaws offers: you can also find pet care products, such as the Adventure Support Lift Harness for Dogs, and dog accessories! Explore the ZippyPaws collection and make your dog's tail wag with joy every day with one of these fang-tastic items.