PetSafe
Upgrade your pet's lifestyle with PetSafe's advanced pet products. From dog door inserts for sliding doors to no-pull safety harnesses for dogs, you can find a wide range of smart pet lifestyle products from PetSafe.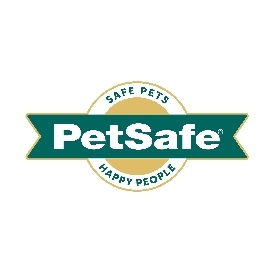 PetSafe offers high-tech and innovative pet products that help make your pet's and your day go smoother. If you're searching for an easy-to-install dog door, the Staywell Original 700-Series Pet Door and Dog Door Insert for Sliding Glass Doors are fang-tastic options for pet parents to give their dog access to the outdoors whenever they want.
Want to improve your pet's health by managing their food portions and eating behaviours? The Healthy Pet Simply Feed Automatic Pet Feeder makes feeding your pet at regular times easier than ever! You don't have to wake up early to feed your cat that keeps pawing and nudging you while you're sleeping soundly at 4 a.m. in the morning. This electronic pet feeder bowl can be set up to automatically dispense food at various time intervals, which helps you manage how much your pet eats.
The PetSafe Treat & Train automatic treat-dispensing dog training tool is an effective way to help improve your dog's behaviour. When your dog is taking a break from training, bring out the Automatic Ball Launcher that can shoot out balls in different directions and distances so that you can sit back and relax while watching your pet have loads of fun and outdoor exercise.