Vets All Natural
Build your pet's health with Vets All Natural food supplements, pet food, and treats for lifelong vitality and optimal wellbeing. Healthy pets are happy pets, and Vets All Natural, which was established in 1995 by pet nutrition expert and veterinarian, Dr. Bruce Syme, supports your pet's health with all-natural, Australian-made formulas.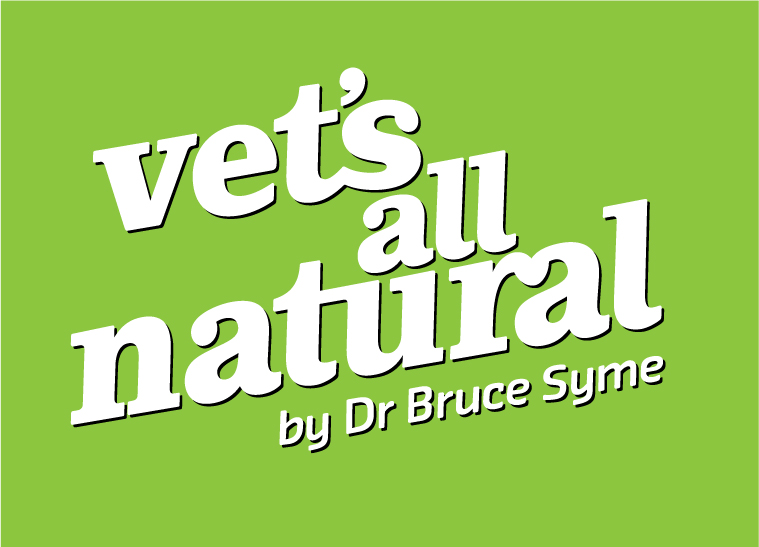 Find wholesome nutrition that will give your pet maximum health benefits with Vets All Natural holistic Completed Mix Muesli, HealthChews, Supplement Powders, and Oil Blends. Vets All Natural eliminate food sensitivities and food allergens from your pet's diet to avoid common skin conditions, digestive issues, and more that are caused by modern-day commercial pet food.
The Completed Mix Muesli is a biologically appropriate dried raw food mix for cats and dogs made with fresh meat, fruits, and vegetables. This holistic dry pet food helps improve every aspect of your pet's health, including better digestion and less bloating; promote healthier dental hygiene and reduce bad breath; regular bowel movements and firmer stools; and much more.
Multivitamins for cats and dogs, tasty health chews for joint health, and natural training treats for dogs are some of the nutritionally beneficial supplements from Vets All Natural that help enhance your pet's overall diet. You can also add oil blends for cats and dogs like the Vets All Natural Omega Blend for Healthy Skin & Coat or the Vets All Natural Flax Seed Oil for Cats and Dogs 200ml/500ml to your pet's food to increase the healthy fats your furry friend consumes