Ibiyaya
Make pet travel fun and stylish with Ibiyaya's pet carriers, strollers, and more! These modern-style pet travel gear is handy for a variety of trips with your furry friend, from vet visits to airplane flights. Ibiyaya also carries pet travel accessories and pet beds to improve your pet's quality of life indoors or outdoors.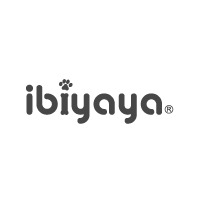 Travel in style with Ibiyaya's selection of pet carriers! For hands-free carrying, go for the Elegant Retro I Collapsible Pet Stroller or the Ibiyaya Double Decker Pet Stroller for Multiple Pets to keep your pet off their paws and in a protected, enclosed area while outdoors; these strollers are great for more than one pet or for injured or elderly cats and dogs. Ibiyaya offers airline-approved hand carriers for small pets as well as everyday hand or shoulder carriers designed for regular use. Most of these pet travel bags are collapsible to fold and store away when not in use.
Dog backpack carriers like the Ibiyaya Ultralight Backpack Pet Carrier or the Ibiyaya Double-Decker Two-tier Pet Backpack for Cats & Small Dogs are another option for pet parents that want to take their pet outside for longer periods of time or as an alternative to traditional dog crates. Cat pod beds are a lovely gift to kitties that want a cosy home indoors, and Ibiyaya has these high-end cat beds such as the IBIYAYA Gourd Pet House & Enclosed Bed that are trendy and comfortable. Travel accessories like collapsible dog bowls and stroller rain covers are also available through Ibiyaya's exclusive pet product line.