Mog and Bone
Mog & Bone was created by an Australian family with a great love for their pets, and also a love of all things related to the ever-evolving trends in fashion and homewares.
It is obvious that our pets and their accessories often take pride of place in our homes. Pet beds and pet bowls tend to occupy space in our living rooms, bedrooms and lounge areas. Mog & Bone provides a co-ordinated range of accessories that reflect current trends in homewares and interior design, and keep our pets in the luxury they love.
At Mog & Bone we are all about combining the needs of our much loved family pets and their stylish owners. Designed in Australia and 100% Australian Owned, Mog & Bone wants our furry friends to live in style and supreme luxury at all times! This is a brand for humans and pets to enjoy together.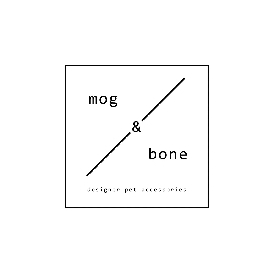 The founding principal of Mog & Bone is to make accessories for pets that are innovative, affordable and integrate seamlessly into a contemporary, design focused home.
Mog & Bone products are not just designed to look good. Our ambition is to make all aspects of caring for your pet as easy and stylish as possible. Our products are highly functional, and perhaps most importantly… LOVED by our pets.