Nexgard
Get the top flea and tick treatment for dogs with NexGard! Nexgard is the only FDA-approved 30-day medicine that helps prevent tick-transferred Lyme disease and kills infected ticks before it can contaminate your dog. NexGard also helps kill fleas, and Nexgard Spectra is an all-in-one medicine that treats fleas, ticks, and worms. Comes in a beef-flavoured chew!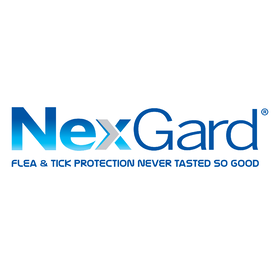 Give your dog an easy-to-chew treatment for fleas and ticks with NexGard. These once-a-month chewable medicine tablets help kill fleas, flea larvae, flea eggs, and ticks (brown ticks, paralysis ticks, bush ticks, and brown dog ticks). Ticks are the #1 parasite that carries Lyme disease, and Nexgard prevents your dog from getting infected if they have a tick infestation. NexGard protects your pet from these pests for up to a month. If you need a dewormer for dogs as well, NexGard Spectra is a broad spectrum option that kills fleas, ticks, heartworm, and intestinal worms like roundworm and hookworm.
NexGard is not a topical treatment and is administered with a chewable tablet for easy use. Available in different dosages depending on your dog's weight and safe for puppies that are at least 8 weeks old.