Comfortis
Eliminate flea infestations fast with Comfortis, an effective flea-only medicine for cats and dogs. Comfortis is a monthly flea treatment for pets and come in beef-flavoured tablets to give to your pet without resistance. Available in various dosages for different sizes/weights.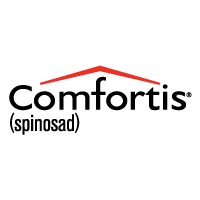 This category is empty! Please try another category or use our search function to find what you are looking for. If you require further assistance please contact us.
Comfort your pet by giving them a flea-free home with the FDA-approved, laboratory-tested Comfortis flea-killing treatment for cats and dogs. This oral flea medicine kills fleas within 30 minutes before they can lay eggs and protects your pet from fleas for a month. Infused with palatable and irresistible beef flavouring, these chewable tablets are easy for you to give directly to your pet like you would a treat. Tablets are a great alternative to topical solutions since they're not messy and you don't have to worry about washing it off or your pet rubbing it away. For an all-in-one flea, tick, and worm treatment, check out Comfortis Plus (available here at Lucky Pet Supplies)!