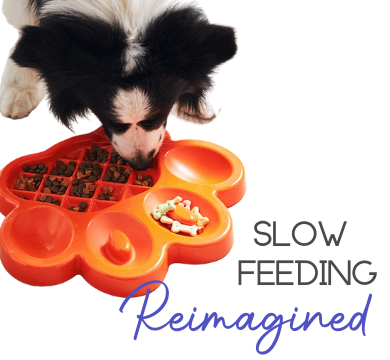 Slow Feeders Reimagined
Over at Lucky Pet HQ, we believe that transforming the way your pets eat can be fun and healthy.
Whether you scatter food on the grass for a bit of scavenging, or you use a slow feeder, by encouraging a cat and dog's natural instincts, you not only slow them down, you also create the enrichment they crave.
But not all slow feeders are created equal, so we've scoured the world to find some of the best. Here are our favourites.

The Green and Catch by Northmate resemble blades of grass.
Their shape encourages foraging behaviour. The level of difficulty is high as pets need to work out how to access food with their paws, snouts and tongues. The Green and Catch have a slightly raised edge so you can also use wet or raw food!
Our brand spanking new feeders are A-MAZING!
With Spin and Paw models that have removable lick pads, your pets won't know what's what, giving them a fun challenge every time. The Spin Bowls can be rearranged for increased difficulty for smart pets and the lick pads have suctions to attach them to the floor or wall.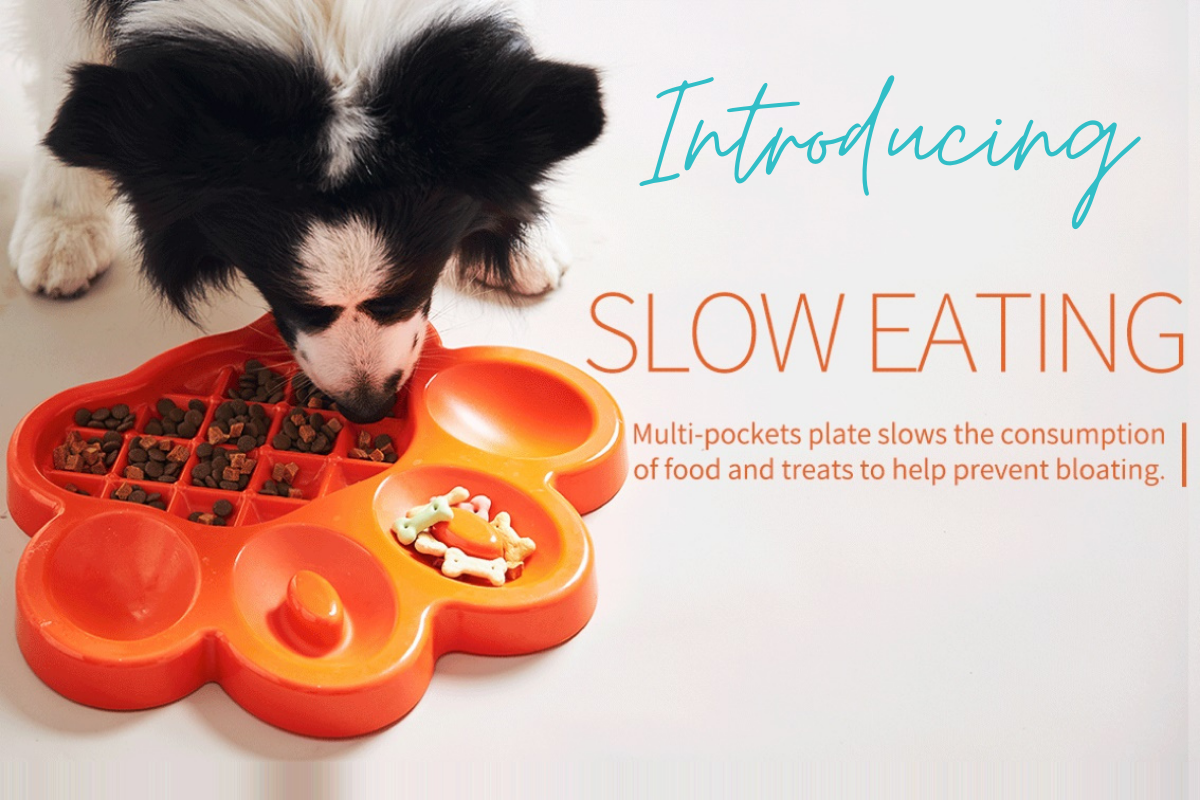 And then there are our tried and true faves.
From the Zippy Paws Pineapple Slow Bowl, to the SloDog and Lickimats, there's a great slow feeder for everyone's temperament, style and smarts. These bowls not only slow down eating, but they help sooth anxiety.