Sasha's Blend Joint Health Powder 250g
Bring the spring back into your dog's steps and manage osteoarthritis before it becomes deblitating and get your dog back on the happy wagon!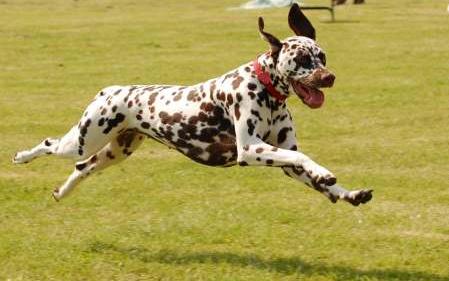 THE FACTS: Studies show that up to 35% of adult dogs are likely suffering from some form of Osteoarthritis? This disease has a range of causes, from long term lack of proper food and exercise to genetic susceptibility (some breeds are even more susceptable than others).
Unfortunately, dogs can't tell us what's wrong, so it's important to keep an eye out for the following symptoms that could indicate arthritis:
► Difficulty sitting or standing
► Favouring a limb
► Decreased activity or less interest in play
► Attitude or behaviour changes
► Reluctance to jump, run or climb stairs
► Weight gain
► Sleeping more
Sasha's Blend is the number 1 selling treatment for osteoarthritis in Australasia thanks to extensive research and outstanding results found by the originators of the formula.
Sashas Blend provides a complete joint treatment by:
► Dealing with pain and inflammation
► Promoting improved digestive function
► Stimulating healthy joint function
► Stimulating healthy joint fluid production to enable optimum uptake of nutrients (without this the result of any treatment may be impaired)
What about cats?
Sasha's Blend has been shown to be effective for cats, too, promoting joint function and mobility.
Based on scientific results the Sashas formula is the ideal choice for long-term joint support at both the earliest stages as well as advanced Degenerative Joint Disease (DJD).
Veterinary Endorsement
:
"We have been using Sashas Blend for 7 years as our 1st choice nutraceutical for mild to moderate arthritis with almost 100% owner compliance and satisfaction with the pain relief achieved for their pet".
- Dr. Michaela Keen BVSc, Lambton Veterinary Clinic, NSW.
How does Sasha's Blend work?
► Sashas Blend reduces pain and inflammation;
► Protects joints from breakdown associated with arthritis and other inflammatory cartilage conditions;
► Increases cartilage cell viability and decrease the loss of GAG's from the cartilage matrix (reduces cartilage breakdown)
► Inhibits Nitric Oxide Production (reduces the pain sensation and damaging oxidation of cell membranes within the joint)
► Safe to take Long term - Protects the stomach and other organs (components of Sashas Blend are known to help protect the gastro-intestinal tract and other organs)
What happens when Sasha's Blend stimulates healthy joint function?
The viscosity of synovial fluid is improved and cushions the joint and prevents wear and tear to the cartilage. This will reduce symptoms of stiffness when arising and improve the ability to jump and run etc
1 x 250g tub contains approx 110 level teaspoons of powder. This will last a 20kg dog approximately 145 days! Compared with other joint health products, Sasha's Blend is very cost effective.
How do I give it to my pet?
Sashas Blend is easy to give your pet. It is in powder form and pets generally love the taste. Depending on the weight of your pet for instance a 30kg dog would need one teaspoon of powder mixed with food or drink once a day. For the first week we recommend start on half the dose and then build up to the full dose.
What if my pet does not eat his food with Sashas Blend in it?
If giving a dry food diet, or your pet is a fussy eater, mix the powder with moist food or liquid or roll into a treat eg: bread/ham/cheese.
If this fails mix into a paste as follows:
Spoon a weeks worth into a cup and mix into a dry paste with a little olive oil or natural yoghurt. Roll into balls and store in an airtight jar in the fridge. These then can be given directly into the mouth or more easily hidden in food or a treat.
Can I bake treats that include Sashas Blend?
NO YOU CANNOT!! Sorry, but the actives are very, very delicate and are damaged by any heating in food and or water above 30ºC. If your pet won't eat it mixed in with their food then make it into balls and hide it in a treat . You can add it to warm food (below 30ºC) just before serving but please don't cook it in anything.
How long does it take to work?
There should be improved joint function and restoration of mobility within two to four weeks of taking Sashas Blend. In some animals a positive effect can be seen in as little as three days. In chronic cases it may take up to two months to see a significant improvement.
Can Sashas Blend be used in pregnant animals?
Sashas Blend is not recommended for use in pregnant animals.
Allergy precautions
Do not give to your animals that have an allergy to shellfish or marine products.
Is Sashas Blend expensive?
Sashas Blend is very cost effective - its doesnt cost the world! For a 20kg dog on Sashas Blend it costs approximately $0.38 per day. The powder is easily mixed with food once a day. When comparing products don't look at unit cost, look at cost per dose because some products require high dose rates to be effective and therefore the cost per dose becomes more expensive. Sashas Blend is formulated on Science, so dose rates are determined based on weight and what we know the body is able to absorb.
Can Sashas Blend be used in conjunction with other nutritional supplements or specialist diet pet foods?
YES, Sashas Blend is a veterinary medicine that treats arthritic symptoms. Arthritis is a medical ailment that requires a veterinary medicine specifically for treatment of the disease, not a pet food or treat. The ability to increase/decrease dose rates without impacting on the calorific intake is integral as obesity is one of the largest causes of joint disease. Many specialist diet foods contain only low levels of chondroprotective agents, omega based ingredients, or only one or two GAGs such as glucosamine and/or chondroitin. Quite simply Interpath formulations are not based just on level of GAG and /or Omega – the constituents have been scientifically formulated to maximise effectiveness.
Can Sashas Blend be used with other pharmaceuticals (in particular NSAIDs)?
Sashas Blend can be used very effectively in conjunction with other medications including non-steroidal anti-inflammatory drugs (NSAIDs) and cartrophen (pentosan polysulphate). Sashas Blend, because of its potent anti-inflammatory properties, can be used to decrease the dosage of NSAIDs and help reduce the risk of possible side effects with this group of pharmaceuticals. It is possible to wean patients off NSAIDs with the use of Sashas Blend. Sashas Blend is a safe long-term treatment option. NSAIDs are still highly effective in dealing with acute pain and inflammation
Why should I use Sashas Blend?
Because it is scientifically formulated with full safety and peer reviewed and published effi cacy studies undertaken. It is a natural blend of marine concentrates that have been scientifically formulated and proven to treat joint pain, inflammation as well as providing necessary chondroprotective properties. You can be CONFIDENT because it works, it's safe, it's cost eff ective.
Why is Sashas Blend more effective than Glucosamine or Chondroitin extract products?
Glucosamine and chondroitin sulphate are only two of the Glycosaminoglycans (GAGs) which are essential building blocks for joints and cartilage. Sashas Blend contains the full range of bioactive GAGs essential for joint health. These include – keratin (essential binding agent), dermaten, glucosamine and chondroitin. Sashas Blend also has proven anti-inflammatory, chondroprotective and pain relieving properties. Sashas Blend is the only natural product with a proven ability to suppress Nitric Oxide (this is vital in pain suppression, anti-inflammation and viability of chondrocytes (cartilage) and synoviocytes (synovial membrane).
Ingredients

:

Sashas Blend is 100% pure and natural with no additives or fillers. It contains Stabilised Green Lipped Mussel, Abalone and Marine Cartilage. This unique combination of marine concentrates contains a wide range of nutrients that may be beneficial in the relief of arthritic symptoms in dogs. The actives in Sashas Blend are very delicate. Harvesting times and methods of processing are very crucial to the final formulation.





Analysis per 2 gram:

Crude protein 1.29g, Carbohydrate 0.23g, Total fat 0.11g, Ash 0.34g, Moisture 0.04g, Energy 29.8kj, Energy 7.1kcal





Trace Elements:

Boron 22µg, Calcium 60mg, Copper 18µg , Iron 2.6mg, Magnesium 6.2mg, Manganese 32µg , Phosphorus 38mg, Potassium 14mg, Selenium 3µg, Sodium 28mg, Zinc 149µg





Total Essential Fatty Acids:

Omega-3 32.3mg (EPA 8.9mg DHA 10.4mg), Polyunsaturated 35.6mg, Monounsaturated 23.6mg





Contains:

Taurine 1.9%, Glycosaminoglycans 14% - predominant GAG - Chondroitin Sulphate





Source of Ingredients

: Interpath, the makers of Sasha's Blend, care about conservation and the environment, which is why their products have a certificate of export from the New Zealand Department of Conservation. All ingredients are sourced from non-endangered species. Molluscs are harvested from commercial farms, marine cartilage is harvested from prolific breeding non-endangered species under a quota system. All ingredients meet strict international conservation requirements.

Dosage: Sashas Blend is easy to give your pet. It is in powder form and pets generally love the taste. Mix well with food or drink

| | | | | | |
| --- | --- | --- | --- | --- | --- |
| Weight | up to 10kg | 11-20kg | 21-30kg | 31-40kg | 41kg + |
| Daily Dosage | 1/2 level tsp | 3/4 level tsp | 1 level tsp | 1 level tsp | 1 level tsp |
1 level teaspoon = 5ml (approx 2.27 grams)
Note: give half the recommended dose for the first week of use.
Active Constituents: Stablised Green Lipped Mussel 150g, Abalone 50g, Shark Cartilage 50g.
Administration: Mixed well with food or drink.
Dosage: Dogs: Up to 10kg; 1/2 teaspoon daily. 11 to 20kg; 3/4 teaspoon daily. 21-30 kg; 1 level teaspoon daily. 31-40 kg; 1 1/4 teaspoons daily. 41-50kg; 1 1/2 teaspoons daily.
Note: give half the recommended dose for the first week of use.
| | |
| --- | --- |
| Barcode # | 9336083000011 |
| Brand | Sashas Blend |
| Shipping Weight | 0.5000kg |
Sasha's Blend Joint Health Powder 250g
has a rating of
0

/

5

based on

0

reviews.
Be The First To Review This Product!
Help other Lucky Pet Supplies users shop smarter by writing reviews for products you have purchased.