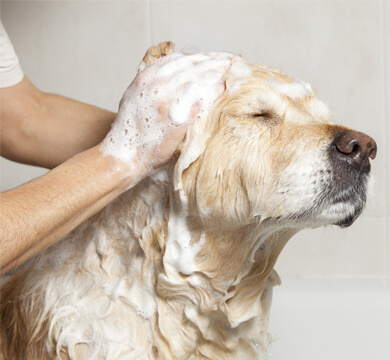 Planning a road trip with your pets
We love taking out pets (yes, the cats and dogs) away on holiday when we can, so we always have to plan ahead to make sure there's no drama (because there can absolutely be dramas! Vomiting, Peeing, Pooing, howling, sobbing...)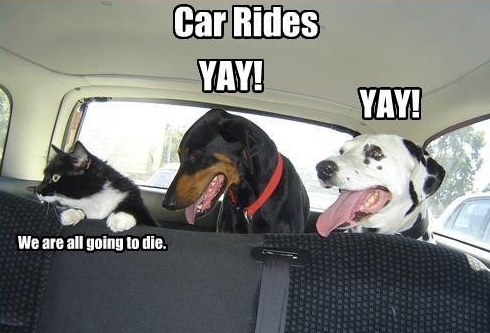 Instead, let's give out furbabies the best and safest travel experience with these need-to-know pet travel tips.
(Disclosure: Most of this information focusses on travel with dogs, because very few people travel with cats, but there's definitely some good info here for kitty-loving nomads, too.)
Prepare your pets for the trip with regular drives.
If your pets don't have much experience with car travels, this is the time to get them used to riding in a car. If you can spare at least two weeks before your road trip, take them out for car rides for at least 15 minutes every day or over other day, and observe how they react to the car rides.
Gradually increase the time for the drives so that you can test out how long your dog or cat can handle the car ride; this can serve as a great experiment to see when you need to take breaks during your road trip so that you can make pit stops along the way. Some pets get anxiety while traveling, so you can try solutions such as the Thundershirt Anti-Anxiety Calming Vest, the Adaptil Collar or Diffuser, Feliway Diffuser or Spray, or Natural Animal Solutions Traveleze to help relieve travel anxiety.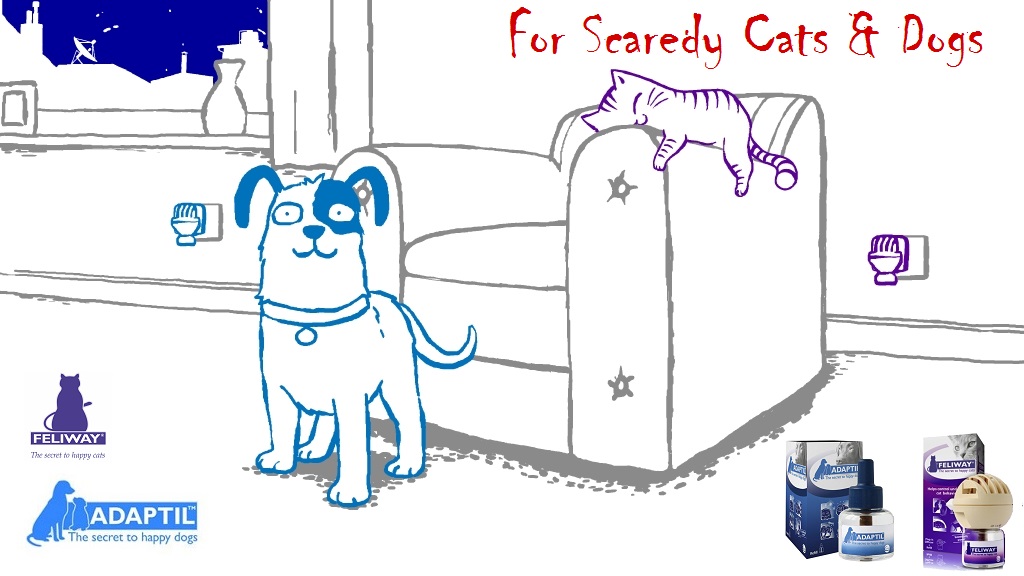 Invest in essential dog accessories and aids for your road trip.
Make sure you're well-prepared for your road trip and have everything you need to take proper care of your animal companion. One of the major concerns that pet owners have for their furry friends is hydration. While you're on the road, it's crucial that you take water breaks and give your pet enough water during the trip.0
The Ibiyaya Quick Bite Collapsible Travel Bowl is a convenient and efficient accessory that makes both feeding and hydrating your pet effortless; you don't have to bring ordinary dog food and water bowls on the trip with you. You can even carry the Popware bowl on walks and hikes for easy water distribution to your pet. Some other pet accessories you may consider taking on your trip include:
Black Dog Treat & Training Tote – If you want a separate bag for your pet's treats and toys during training or walking sessions, this Black Dog tote is a must-have pet owner accessory. The tote is efficiently designed to provide enough space for treats, toys, and other petcare essentials; you can even clip the Popware travel bowl to this bag for convenience.
Solvit Booster Safety Seat – Dogs love sticking their heads out the window and let the breeze run through their fur coat, but it can be dangerous (and illegal) for your pet to do that while on the road. To keep your pet safe and secure to the seat, try a booster seat like this Solvit brand one. Some booster seats can wrap around the headrest of the seat and stay elevated while other booster seats need to be placed on the seat and secure to it with the seat belt. Booster seats like the Solvit one have a leash attachment so that you can prevent your pet from jumping out of the booster and reduce the risk of injuries and accidents.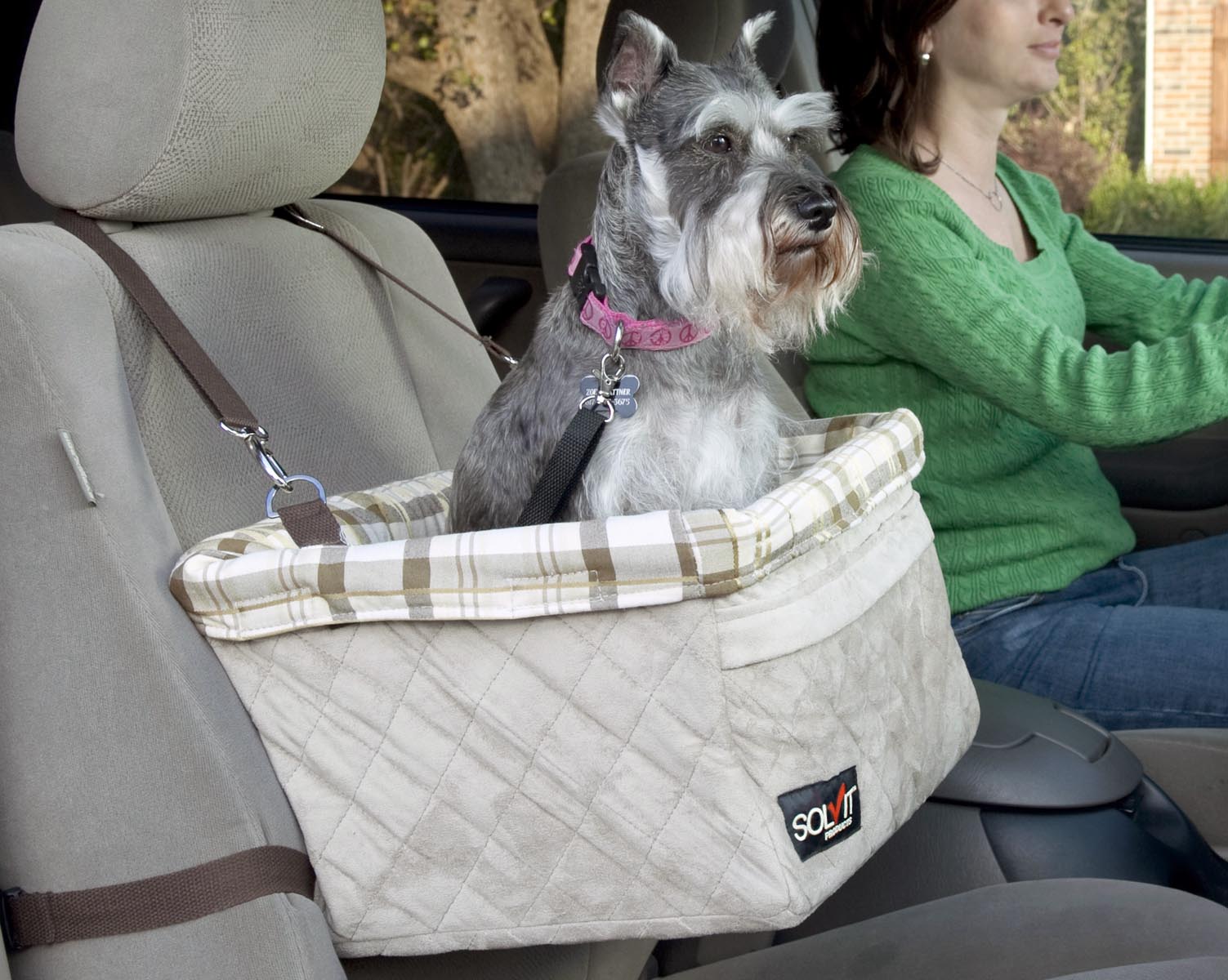 Pre-Travel Prep
Before your trip, prepare a pet travel kit so that you have everything you need to ensure your dog's safety and comfort while you're travelling. Create a checklist and get necessary pet products a few weeks before the trip so that you're not rushing to get everything together and risk forgetting something important. Also, if necessary, make sure you bring important records regarding your pet's current health status (e.g., vaccination documents) in case you need to make an emergency trip to the vet while you're travelling.
Here is a sample checklist for you:
Dog Care Travel Checklist:
Enough food, water, and treats to last the entire trip + extra for emergencies;
Portable food and water bowls;
Health records and other important pet documents;
Pet medication and supplements;
Booster safety seat and/or dog crate + pet bed/blanket;
Leash, collar, and pet tags;
Towels and a life vest in case your dog goes into water;
A few pet toys for your pets to play with;
Pet first aid kit;
Clean-up bags like the Bio-Gone Biodegradable Poo Bags.
Plan short breaks before you hit the road
Mark a map or create a list of resting spots for you and your pet while you're on the way to your travel destinations. Keep at least 15 minutes of resting time open so that your pet can explore the area (if it's safe), get some exercise and fresh air, be fed and hydrated, etc. Even if you feel like your dog can make it, it's much safer to take frequent breaks at specific time intervals; avoid attempting to drive for more than 2-3 hours without a break. Take this time to also find pet-friendly places, such as hotels and parks, so that you can take a detour with your animal companion and enjoy your travels even more.
Visit the vet for a quick check-up before leaving for your trip.
It's best to be safe when it comes to your pet's overall health, so schedule a vet appointment before you leave. You may live in Melbourne and never think about ticks, but what if you're travelling to a tick-prone area? You can also get vet-exclusive tips for travelling with your pet by car and receive more advice on how to take care of your dog while on your road trip. You should also find veterinary clinics and emergency pet hospitals that are available close to your destination so that you're ready for any pet healthcare situation. As a bonus tip, we recommend getting pet insurance to help with those unexpected pet emergencies.
The most important part of your trip is to never leave your pet in the car alone, no matter in what weather. If you have to leave your dog in the car, roll down the window enough so that your pet cannot leap out of the car; this is especially important for warm or hot weather. You can even use a cooling aid, such as the Green Cooling Pet Mat, to keep your furry friend nice and cool during those hot and humid days. For the colder seasons, keep extra blankets in your car and leave the windows closed to prevent more cold air from flowing into the car. Avoid leaving your pet in the car for more than 15 minutes. Aim to bring your dog with you whenever you can so that you know they're 100 percent safe.
When in doubt, ask you vet or give Lucky Pet a call and we'll find a solution for you.
Phone: 1800 565333
Email: hello@luckypet.com.au