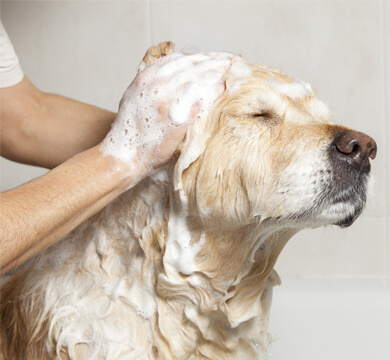 Travelling with Dogs
Gear to Help You Make the Most of Your Holiday
Everyone loves a good holiday, and your pets are no exception. We love taking our pets on holiday with us and are always on the lookout for ways to make it easier and comfortable for us and our dogs.
However, being away from home can sometimes be stressful for your four-legged companion, so it is important to take extra precautions to ensure your pet's comfort and safety. In post about pet-friendly holidays, Bupa Pet Insurance​ reached out to us for our expertise when it comes to handy pet supplies. Here are a few of our recommendations to help ensure you and your pet have a safe and enjoyable holiday together.
Outward Hound Life Vests: Many popular holiday destinations in Australia involve the beach or a lake, so you'll want to make sure your pup is safe in the water. Even though many dogs are great swimmers, they can still suffer from fatigue or cramps. This can greatly increase their risk of drowning, and we're sure this is the last thing you want to happen while on holiday. Keep your pup protected with a doggy life jacket, just as you would wear one yourself while out on the water. There's even a handle on the back to help you haul you dog back into the boat if they end up in deep water.
This was the item we nominated to appear in the article, 'Your Guide to Travelling with Pets in Australia'.
Dog or Cat Carriers and Crates: Whether you are travelling by car or by plane, you'll need a place to keep your pet safe while in transit. Here at Lucky Pet Supplies, we offer a broad range of carriers and crates for you to choose from, available for both dogs and cats. Our carriers come in a wide selection of sizes to suit your pet's needs. Particularly when travelling in a car, it is important to have your pet restrained.
Not only is it safer for dogs to be restrained in the event of an accident, but it is safer for you as well. The last thing you want is for your pet to suddenly decide they want to jump into your lap.
Something from Home: Being in a new place can cause stress for many pets. To help make the transition as smooth as possible for your fur baby, bring a favourite toy or blanket from home. Having something familiar with the scent from home will help your pet relax and feel more comfortable with the journey.
Remember that your pet cannot adapt to change as easily as you can, so do everything possible to keep your furry friend relaxed and comfortable. At Lucky Pet Supplies we have everything you need for a happy and safe holiday.
Here are some of our favourite car seat protectors, booster seats and ramps from Solvit that will make travelling with pets lots of fun!