Turn your cat's meal into a Challenging Game!
Designed in Denmark, the Catch is a revolutionary way to turn your cat's meal into a challenging game that stimulates their natural instincts and ability to catch food with their paws.
You may already know about the Green Interactive Feeder for dogs, now Welcome the Catch for Cats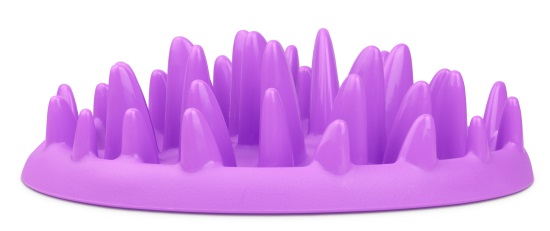 Many cats lack mental stimulation which can lead to boredom and unwanted behaviours. By entertaining your cat while it's awake you can stimulate them mentally and help to remove these problems.
Scatter the desired amount of food across the Catch and watch your cat push and grab the food out between the many smooth, rounded spikes.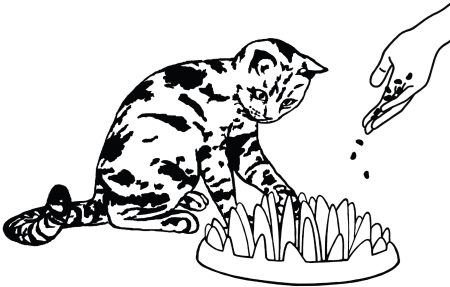 Won't slide - has a rubberised base
Won't tip over - the nodules are round and too smooth for even the smartest overeating kitty
Prevents overeating (and vomiting).
Available in one size, and designed for all breeds.
The beautiful purple color reflects the majestic nature of cats.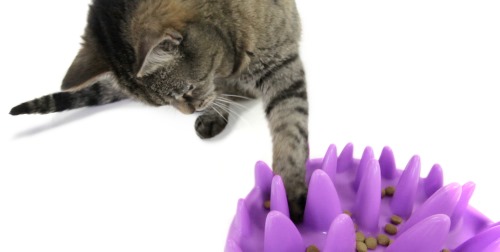 Not all cats have free access to outside environments – and even fewer are able to hunt around the neighborhood at night. Thus, many cats live a great deal of their life indoor without being able to follow their most basic instincts.
In NORTHMATE we believe that this modern dilemma is in fact quite easy to solve: If it's not possible for the cat to follow its instincts outdoor then this should be made possible indoor.
CATCH by NORTHMATE is an interactive feeder that stimulates your cat's instincts and turns your living room into an inspiring hunting zone." ~ Frederik Lindskov, product developer
The Catch has been designed so that one size can be used for all cats, regardless of weight and breed. It is made of hard plastic (without phthalates) and can therefore be used both indoors and out and is also completely safe to be cleaned in the dishwasher.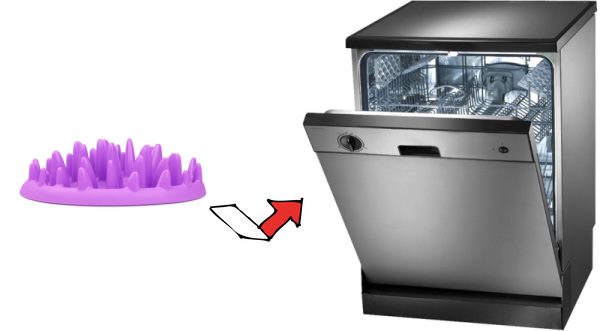 Features:
Beautifully designed, modern interactive cat feeder;
Specially designed to slow down your cat when eating;
Looks great in any home - fantastic colour and design;
Consists of 37 purple spikes – all of them between 2 and 6 cm in hight and all of them smoothly rounded;
Outer edge allows wet food and approx. 0.3 liters of water;
Easy to clean - Catch is made of hard plastic (without phthalates) and can therefore be used outside and cleaned in the dishwasher.
Measurements: 27 x 23 x 8 cm.

Lucky Pet is an authorised retailer of the Green and Catch by Northmate, but stock is limited.
Get yours now before we run out.
Specifications
| | |
| --- | --- |
| Brand | Northmate |
| SKU | NM3 |
| Barcode # | 5723998101089 |
| Pet | Cat |
| Product Type | Slow Bowl |
Ratings & Reviews
Pamela

7 October 2020

Wasn't sure my pampered and slightly tubby tabby would know what to do with this, but gave it a try. She has mastered it and it has slowed her rating down by about 4 times. She is actively foraging for her food instead of inhaling it! Brilliant product. Thank you.



You Might Also Like
Other People Also Purchased