THE FACTS: Studies show that up to 35% of adult dogs are likely suffering from some form of Osteoarthritis?
This disease has a range of causes, from long term lack of proper food and exercise to genetic susceptibility (some breeds are even more susceptable than others). Have a look at the following chart to see if your breed is at risk.
As a pet owner it is hard to see your best pooch pal not able to run, jump, and play like they used to. Thankfully PAW by Blackmores has come up with something to solve this common problem.
THE PROBLEM: Early adult arthritic symptoms include:
Unwillingness/reluctance to climb stairs
Increased sedentary behavior
Weight gain that appears unrelated to diet
Distressed upon rising from laying down.
Advanced Arthritis Symptoms: Stumbling/shaking when walking, exaggerated limb stiffness after waking, whining while waking and/or standing, nail scraping (a sign that a dog is unable to fully lift its limb off the floor due to pain), behavior changes.

THE SOLUTION: PAW Osteocare Chews are designed, through the correct combination of vitamins, to effectively deliver glucosamine sulfate to the arthritic affected cartilage and joints in your dog's body. This then strengthens the cartilage, thus soothing bone impact which rapidly leads to a more active, pain free dog. With such a super tasty "chew" like form, it's easy to give as a treat (see package for dosing information). Enjoy playing with your BFF again, and you and your pet will feel even better.
Intended for dogs that are:
Genetically pre-disposed to osteoarthritis, eg. large breed dogs.
Displaying the clinical symptoms of osteoarthritis including lameness, stiffness, pain and a reluctance to run and play.
Recovering from injury, surgery or those who enjoy a high level of physical activity.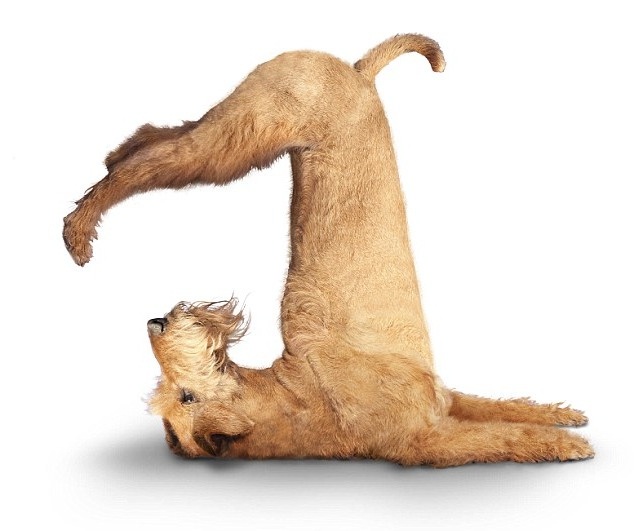 Features:
Glucosamine sulfate - Rated improvement of arthritic and/or early arthritic symptoms

Super Tasy Roo

Chew - treat time just became health time too! (see packaging for dosing instructions)
Quick fix - with the correct 'chew' dosage, regular daily exercise, and consistent proper feeding routines, you'll be noticing a puppy like adult dog in 3-4 weeks or less!
We swear by it - We sell it and we use it!
Blackmores - Good for you.
PAW - Good for your pet.
Dosage
Initial Dose: For best results an initial daily dose should be provided as follows for the first 4 weeks:
5 – 10kg 1 Chew
11 – 25kg 2 Chews
Over 25kg 3 Chews
For dogs less than 5kg a maximum of ½ chew daily should be administered.

Maintenance Dose (also suitable for joint health).
After the first 4 weeks, the daily dose should be reduced to the following:
5 – 10kg ½ Chew
11 – 25kg 1 Chews
Over 25kg 2 Chews
For dogs less than 5kg a maximum of ½ chew daily should be administered.
This dose is also suitable to aid joint health in younger dogs that have a pre-disposition to a joint problems later in life.
Osteocare chew Ingredients Include: Kangaroo meat & meal, rye flour, glucosamine sulfate, soy flour, chondroitin sulfate, sucrose, emulsifiers, binders, salt, calcium ascorbate (Vitamin C), dimethylsulfone (MSM), natural preservatives, manganese gluconate, natural flavour, colour.
Guaranteed Analysis: Crude Protein Min. 25.0%, Crude Fat Min. 5.0%, Crude Fibre Max. 1.5%, Moisture Max. 17.0%
Other People Also Purchased